Conservatories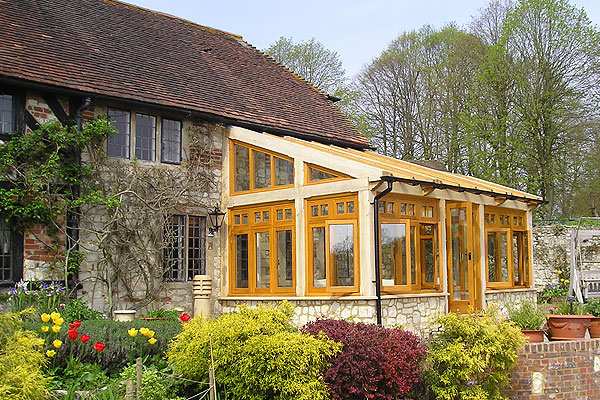 Dibbenall, Farnham
This was constructed from green oak. The green oak frame was made on site by our craftmen.
The windows and door were made from American oak purpose made to fit oak. Wall construction was hand pick local stone  and laid by our stone mason
This conservatory was build as a rest room.
Dorchester Way, Greywell
Purpose made the conservatory which was linked from the Kitchen to form a dinning room with views looking out across the open field the construction was made from face brickwork both sides, windows doors and roof constructed from UPVC golden oak with a hipped roof.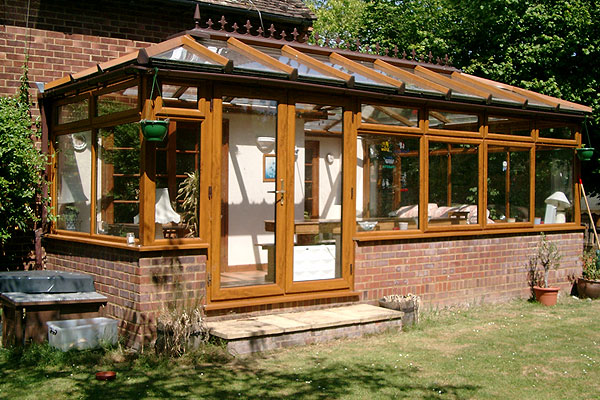 Deftford Lane, Greywell
This was built for a kiddies play area with under floor heating with tiled floors. The roof glass was celicus glass to keep out the sun rays and is self cleaning. Upvc golden oak Construction.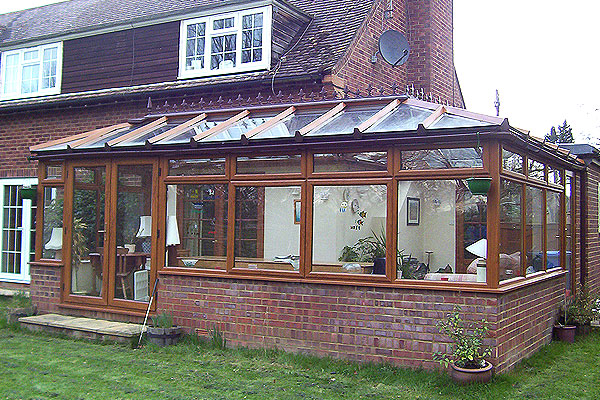 Conservatory, Hampshire
UPVC golden oak conservatory with a lean to roof, window boards in oak. Fire escape window, door furniture in brass with self opening
and closing roof lights.